Welcome To French Quarter Guest Houses
Enjoy A Truly Unique New Orleans Hotel Experience In The French Quarter
The boutique hotels in the French Quarter Guest Houses collection are designed for travelers who seek authentic connections to the people, places, and landmarks in New Orleans.
With an innkeeper's spirit, our hotels in the French Quarter look to create a genuine, distinctive and personalized experience for our guests. It's an experience in which we share our take on what New Orleans means to us and create the pulse of the Crescent City. Whether it's the iconic attractions known worldwide or the hidden gems only a local knows: we're familiar with this city because we live it every day.
Infusing New Orleans culture and lifestyles into the travel experience, French Quarter Guest Houses promises a neighborhood experience that is stylish and exclusive yet intimate and welcoming. No matter what brings you to New Orleans, each of our four boutique hotels is close enough to Bourbon Street to enjoy the revelry, but removed enough to offer a relaxing, tranquil stay set to the more laid-back rhythms for which New Orleans is also known.
Looking for a Little "Lagniappe"
Looking for a little "Lagniappe" (something extra)? Service is the top priority for our staff. Allow us to be your personal guide to everything that is New Orleans. Whether it's what to see, where to eat, which tour to experience or whom to catch in concert, our staff is eager to assist in making your visit to the Big Easy everything you'd ever imagine.
With historic style and all of today's modern conveniences, your authentic French Quarter retreat awaits!
Our Rooms
Offering a focus on details, each of our four historic properties – Inn on St. Ann, Inn on St. Peter, Inn on Ursulines, and Lamothe House – has been meticulously restored with traditional finishes, including reclaimed heart of pine floors, white Carrera marble bathrooms, antique décor and local artwork. Each room in our four New Orleans guest houses has its own individual character and charm, providing you a distinctive experience with every visit.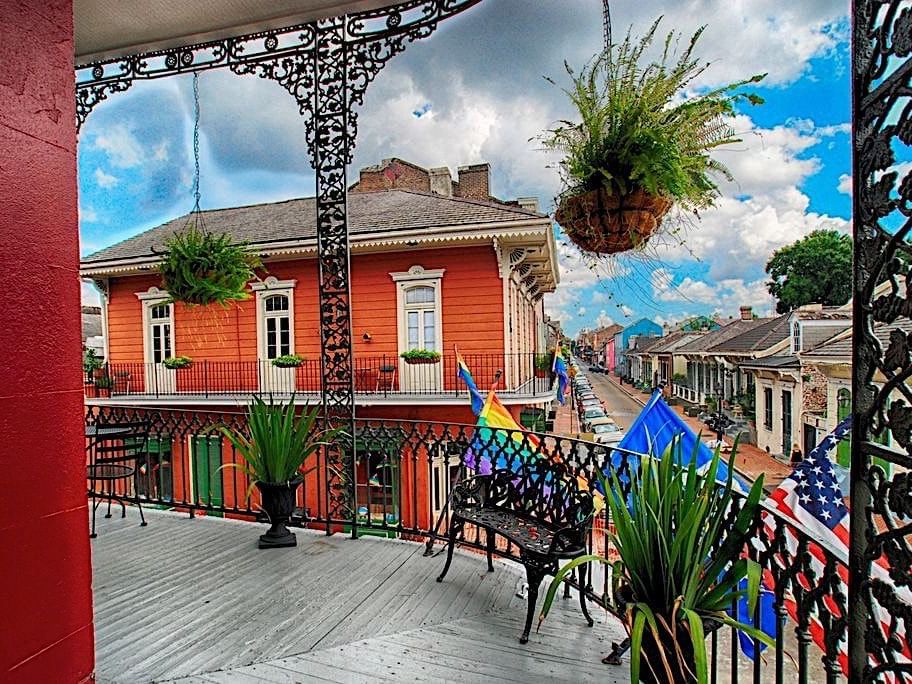 Receive up to 10% off Retail Rate when booking directly with French Quarter Guest Houses. Discount available to brand website or phone-in reservations only.
Read more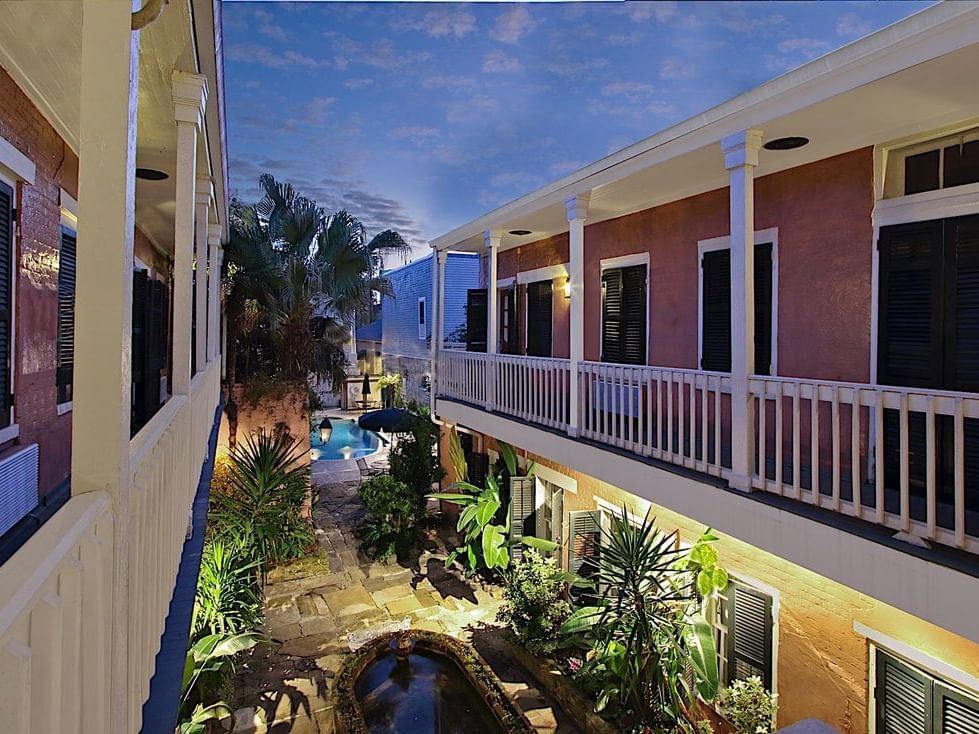 Receive up to a 20% discount when you book 30-days in advance and use your savings to experience even more of the French Quarter!
Read more